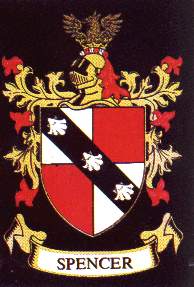 Welcome to the Spencer Family Private Section.
View Original Documents
Pictures Menu
Stories, Notes, History, Eulogies and Comments
Family Calendar for 2017 (Birthdays & Anniversaries)
Calendar of Deceased Family Members (Birthdays)
Narrative of William Spencer's (born about 1790) descendants
Family Records - New Version
NOTE: Some files require a PDF reader to be installed on your system such as Adobe.
Other Related Records Associated with Each Family
Please review your family's listings and send me new or updated information so that these records can be kept up-to-date.
Please send them to this e-mail address: ancestry@spencers.net or to my home address: Wayne Spencer, 256 Crestwood Road, Henderson, NC 27536.
---
---
Links to Family Web Sites
Be sure and add yours..
---